An Early 1900's
Wooden Caboose
Donated to the
Danbury Railway Museum
by the
Connecticut Railroad Historical Society
Originally Built for the NYC&HR RR
(Pictures taken on Nov. 10th, 2002 in Canaan, CT.)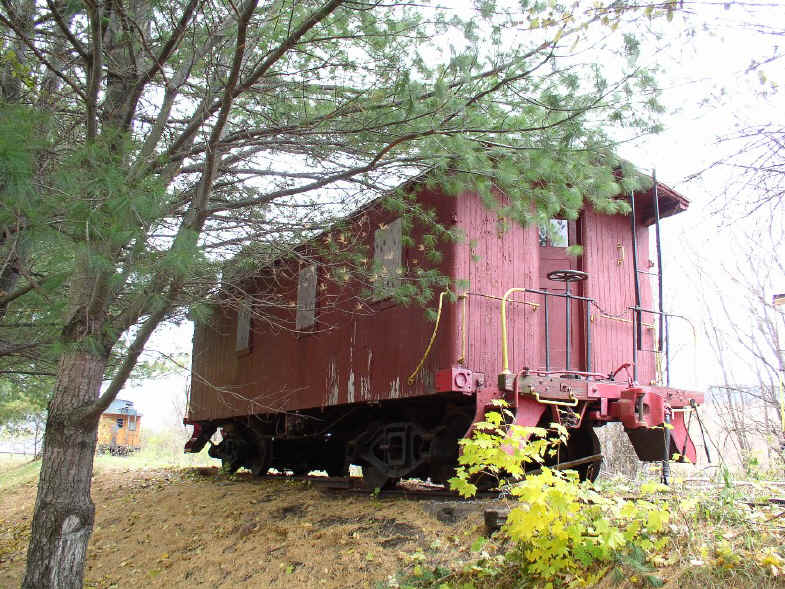 ---
The Caboose will be hauled to the Museum by truck, but first it must be moved a few hundred feet to a location where the riggers can lift it.
This Caboose has not been moved for many many years!
Brakes had to be freed-up, bearings polished and oiled and track had to be repaired before we could roll it.
After several hours of work and several minutes of excitement, the caboose is almost in place.
A few final adjustments...
...And this phase of the job is done.

---
23-November-2002
And Finally the Caboose is at it's
New Home in Danbury!